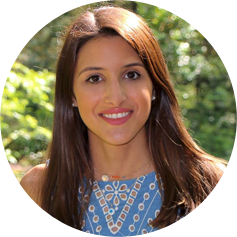 Daniela Gonzalez
I came across this website while searching for an easy-to-use photo editor to make a happy birthday card for my boyfriend. He's had his fair share of cards and I decided to give him a more original gift. You know, some men are just too hard to please, but not this time! As it turned out, the applications included into the suite have just enough editing functions to tweak photos to something more perfect, and then insert them into gorgeous frames. Thanks to Photo Collage Maker, I created the cutest card ever and made my boyfriend beam at the gift!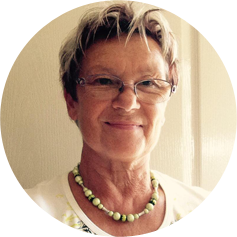 Joan Mitchell
The software suite immediately caught my eye when I began looking for slideshow makers, and I thought it's something I could master. Thanks to SmartSHOW, I put together a video greeting card for my granddaughter's birthday party. Everyone raved about how professional and unique the slideshow turned out. I was actually quite pleased with it and can't wait for another occasion to create one more! Now I'm getting into other applications as well, and I must say these programs are great for someone like me who don't know where to start.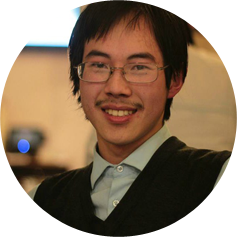 Peter Chen
Anyone who knows me well knows that working for the college magazine means the world to me. I'm pursuing journalism, and take a great pleasure in writing articles. Photo editing isn't my first priority, but I know the impact a great photo makes on readers. Photo Design Studio has armed me with a wide range of tools and adjustments one'd need, like color filters, light effects, text styles, gradients, and much more. What else to say – it saves me time and makes my job easier!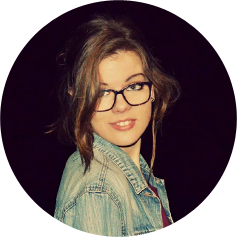 Miranda Fischer
My dad ordered this suite for me when I told him I'd like to take a fling at graphic design. I hardly noticed how this hobby became something more. I'm still a newbie to the field of design, but I'm more than willing to learn new techniques and photo editing tips. With Adobe's prices insanely high, these applications turned out really helpful. One day I'll be a designer, and the experience I've gained so far will be of great value. For now, the calendar I made myself hangs on the wall and inspires me to be even more creative.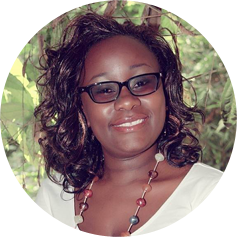 Samantha Jordan
When my best friend became a mommy, I knew for sure that she and her sweet boy deserved a special gift! I got my hands on every photo taken during her pregnancy, the baby shower party and the first days spent with her little treasure. What I've got is a cute slideshow that looks much better than tons of postcards bought in a supermarket. I'm looking forward to creating more mementos of her motherhood. Maybe one day I'll funk up the photos of my own child the same way!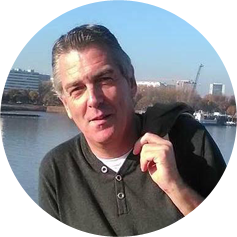 Ted Marshall
As an avid traveler and active blogger I face the challenge of retouching photos every single day. If you post pictures on Instagram, you should always think about the ways to make them the right size and keep their colors bright enough. Photo Effects and Photo Art Studio are surprisingly capable and useful tools. The focus is on ease of use, and there's a definite tendency towards photo editing rather than artistic creation. All in all, this suite is a great alternative to more sophisticated but hard-to-master apps for photo editing.