Having jumped into the world of digital photography, we do not print out photos anymore. Slipping pictures into plastic sleeves has long lost its charm, and now images of all kinds can be easily shared in social networks or via emails. Those who miss traditional photo albums that can be flipped through on a family night should try their hand at making a digital photo book. Whether it's a gorgeous wedding album, a fun-filled baby scrapbook or an adventurous travel photo story – these handmade creations will enable you to cherish the sweetest memories in a new way and easily share them with everyone interested!
Photo Design Studio is creative photo software that is perfect for making digital photo books for any occasion. As the suite embraces five full-fledged applications for editing and decorating pictures, you will not need any additional tools to create your photo album from the first digital page to the last one. Touch up low-quality images, apply artistic effects, make stunning collages of your pictures and tell entertaining stories in form of a slideshow accompanied by suitable music.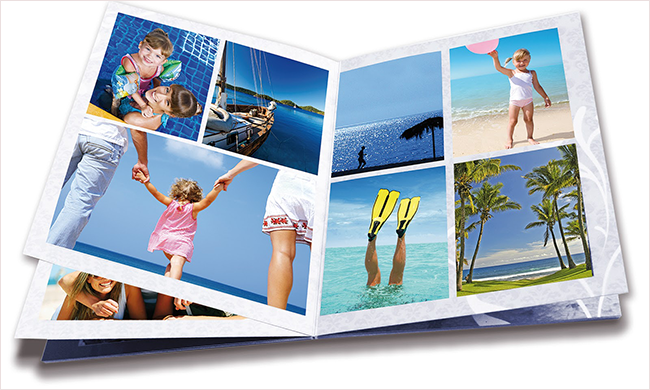 If you still do not know how to make a digital photo album, but want to try your hand at creative design, just take a look at numerous advantages of digital photo books over traditional slip-in albums:
Digital photo albums are easily duplicated, which makes them great personalized gifts for the entire family;
With digital scrapbooking your creativity is almost limitless – you can make a professional-looking portfolio, a fascinating wedding book, a cute family photo album or even a travel video album;
Having a lot of digital creations, you can share them online with friends and all members of your extended family.
Sounds too good to be true? Do not judge too quickly. Start making your first digital photo book, and you will get the taste of creative process as well as discover all the advantages of digital scrapbooking!
Add Gleam to the Chosen Photos
So, how to make a digital photo album that can be presented as a customized gift? First of all, you need to pick the best pictures from your home collection and give them a new polished look. Photo Art Studio is equipped with such editing features as auto enhancement, crop tool and various filters – everything you may need to convert your colorful pictures to stylish black and white tones, rotate them 180 degrees or play with the photo composition. Once you have finished with retouching images, you can combine them into a digital album or use in more complex designs.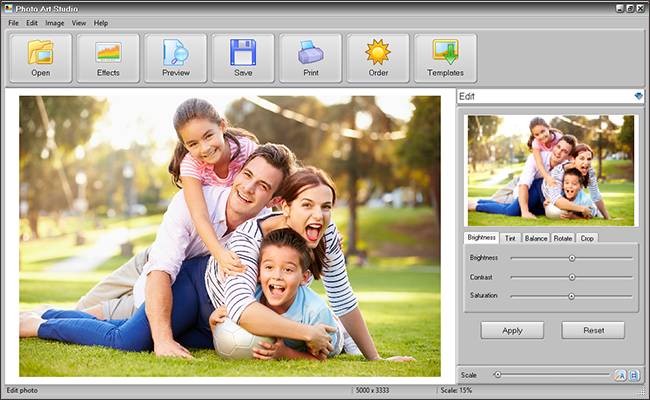 Have Fun with Stylish Embellishments
With Photo Effects Studio, adding glamor to your photos becomes easier than ever. Whether you want to apply some illumination effects, turn your pictures into intricate mosaics or make them look as pencil drawings, there are tons of creative features that come together with the application. Actually, it is up to you to decorate all your images in a single style or try new effects with every photo. In the end you will still get a digital eye candy that expresses your ideas.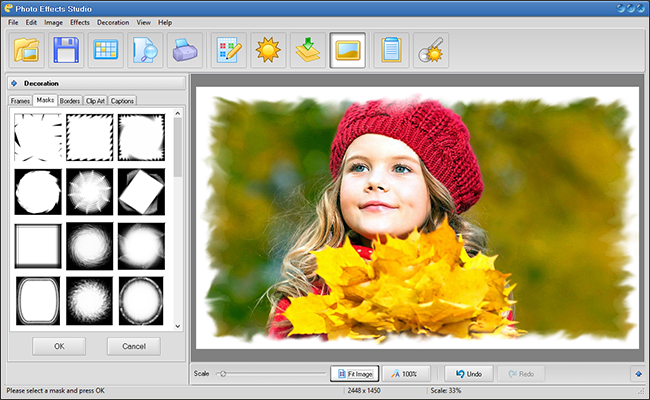 Create a Cool Scrapbook or Themed Album
Have you ever thought on how to make a digital photo album? If you feel puzzled when it comes to printing, Photo Collage Maker software is here to help. The smart print wizard of the application enables you to print multi-page albums right at home, or save them as PDF or TIFF files and take to some print house. What is even more, this collage making tool gives you a chance to put more than one picture on your photo album page. All you need to do is to choose from a variety of collage templates and unique backgrounds, and then fill the pages with pictures telling your story.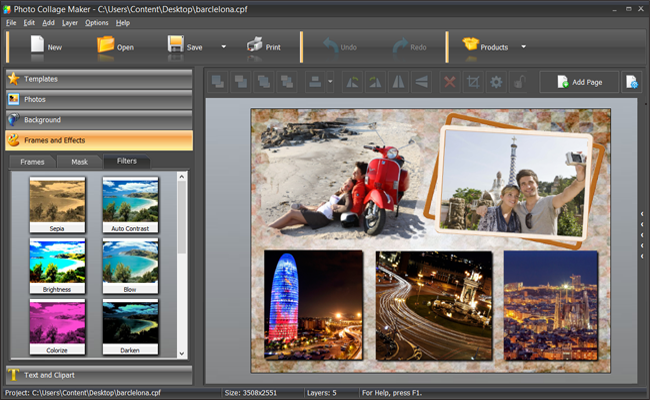 Make a Big Impact with a Video Album
How about going full HD? Your digital photo book does not have to be static, when you can turn the photo collection into a video story in just a few clicks. SmartSHOW is a slideshow making tool that provides you with all the necessary options for creating professional-looking yet touching photo movies. The built-in slideshow wizard is perfect for making slideshows fast and easily – just add your photos and suitable music, and enjoy the result! If you want to start from scratch, you can pick transitions and decoration themes by yourself, and make your memory video album unique with a catchy title and your favorite photo on the cover.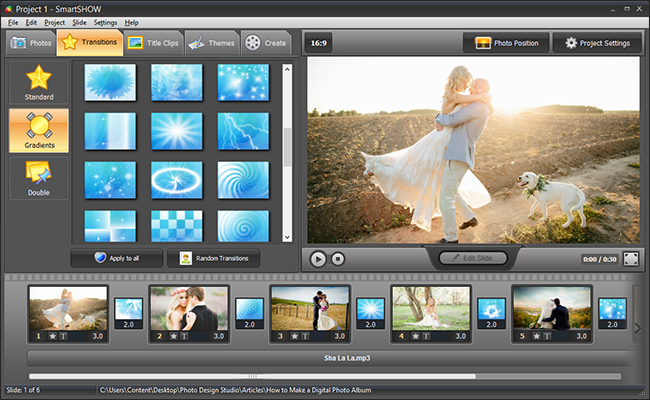 While discovering the secrets of how to make a digital photo album, you have probably found out that this kind of scrapbooking can bring no less joy and shine a spotlight on your most precious memories. One-of-a-kind, high-quality photo books take just minutes to create and make wonderful gifts for special occasions. Try your hand at making a family photo album, a portfolio book of children's art, a seasonal scrapbook, a digital birthday book or a school memory book for teens!