Since the 21st century is called a digital epoch, classic shop-bought gifts and fancy articles are left behind. Today there is no better way to surprise the person you love than offer him or her a customized photo gift that you have created yourself. That is why there are currently so many websites where you can download photo gift software for everyone. However, choosing the right application is the first most important decision you have to make. Photo Design Studio, the creative photo software suite we present, is the most complete and ultimate tool that you can possibly find: it can help you to edit and enhance your photos, create fantastic collages and calendars with your shots and even arrange them into a video slideshow.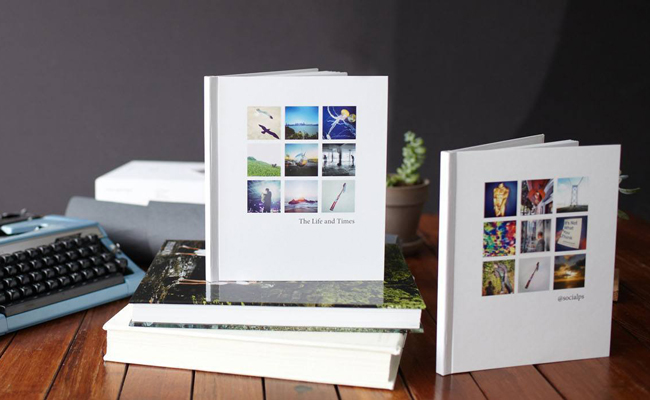 Photo Design Studio is truly photo gift software for everyone, and it can serve many other purposes besides gift making, such as creating family albums or wedding video projects. Even if you do not have professional expertise to turn your photos into works of art, with Photo Design Studio you can surpass yourself and let your creative urge blow in full blast!
This photo software suite includes five software pieces for picture editing and creative design. Read on to discover the vast range of options offered by these programs. Enjoy the ideas below to become a legendary gift maker!
Improve the Quality of the Photos
Looking for an easy way to edit the photos and make them look sharper or brighter? With Photo Art Studio that comes as a part of Photo Design Studio suite, you can crop and enhance your shots in just one click. The software has an intuitive interface, so even a novice user can produce astounding pictures fast and easily. Add catchy text captions or cute cliparts if you like and then print the photos for a photo album or continue working on them in other programs!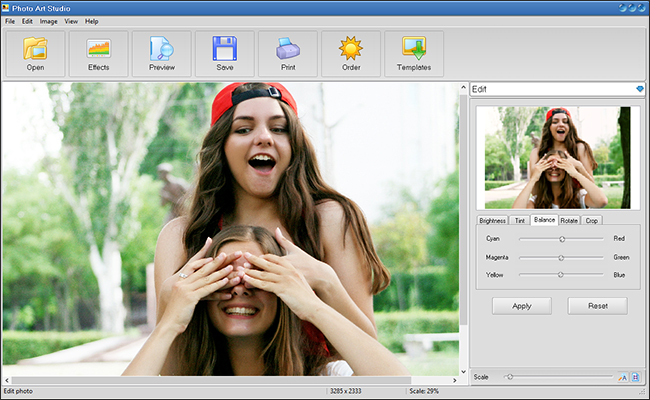 Make Your Shots Shine
Using Photo Effects Studio software, you can create a wall poster for the birthday person or make a memorable design to print on a cup, a T-shirt or even on wood, as it is very popular nowadays. Take advantage of the artistic filters the application offers and add style to your collection of pictures: use the old photo effect to create a retro look, experiment with the fisheye imitation or create a pencil drawing replica to make the photo truly unique and eye-catching.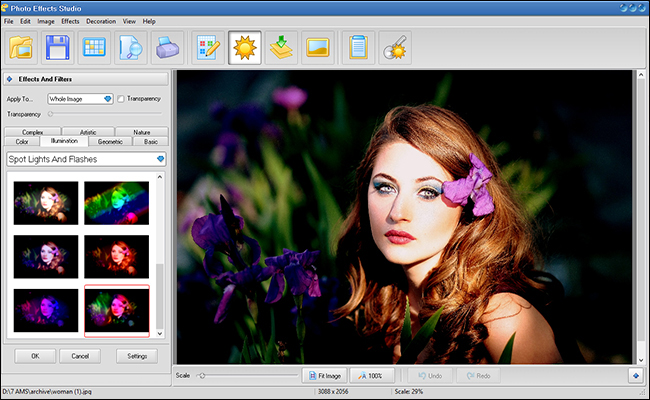 Combine Pictures in a Cool Collage
Photo Collage Maker is a tool with a user-friendly interface that is perfect for creating photo books, birthday collages and greeting cards. Make use of 300+ ready-made templates, customize design elements and arrange them on the collage page as you wish. The software offers templates of different styles: grid, abstract, vintage, and a bunch of card templates with happy birthday wishes. There are also templates designed especially for children and embellished with funny cliparts – the kids will adore such a photo gift!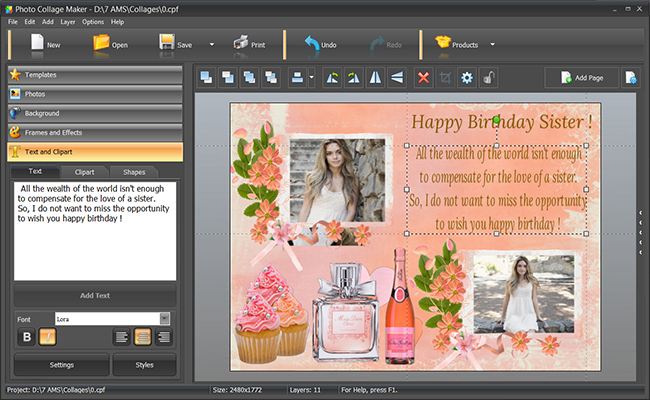 Arrange Your Shots into a Calendar
Photo gift software for everyone will help you to make the best gift even if you do not know what to give. Photo Calendar Creator is the universal aid in such cases. Calendars can be both beautiful and useful at the same time. And with Photo Calendar Creator you can turn them into true masterpieces. Make a desk, wall or booklet calendar for a month or the whole year, embellish it with your photos and they will cheer the heart of the birthday person every time they are in sight.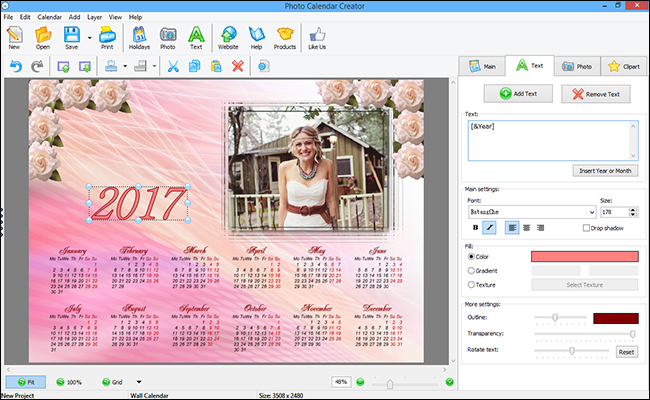 Create a Stylish Birthday Slideshow
If you have finished editing your pictures, you can now turn to SmartSHOW software, a slideshow maker that will arrange your pictures into a bright video. Select the song your friend or family member likes and set it as the background music. Play with animated transitions and artistic effects to make a real photo story and portray the birthday person in the best moments of your adventures. Create a Full HD video to play it on a large TV screen or burn it to DVD to present as a lovingly packaged gift.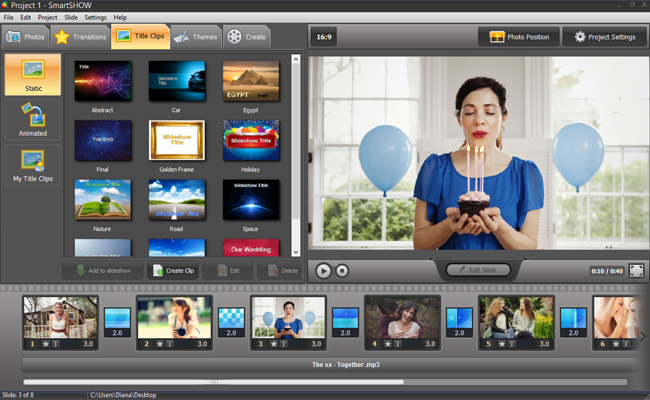 Photo gift software for everyone brings much more than just photos of high quality and gifts with unique designs that will be treasured by the recipient. As they say, it is the giver not the gift itself that is important. But when you create a gift yourself, with the help of the right tool like Photo Design Studio, you put a part of you, of your love and good vibes into the thing you make. So charge gifts with sparks of your creativity, and leave the birthday person thrilled!